Alteration Specialists was first established in 1987 and has been providing the Palmerston North and Manawatu with high quality construction ever since.
Our key goal at Alteration Specialists when undertaking any alteration/extension work is to make sure the renovation is in keeping with the style of the house. If we have done our job properly, you shouldn't be able to tell if we have been there – there should be a seamless flow between the alteration and the original building.
"Alterations and renovations are what we specialise in and working within clients homes is something we are very experienced at. We know that a poorly maintained site can be hazardous to homeowners and children. Respecting you and your home is something we take seriously and insuring a clean, tidy and safe work site is something we pride ourselves on."
Justin Green – Managing Director
Rob Nolan
Operations Manager, Qualified Carpenter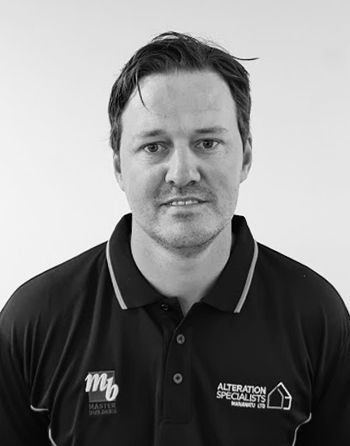 Anthony Cliff
Project Manager, Qualified Carpenter
Megan Wilton
Administrator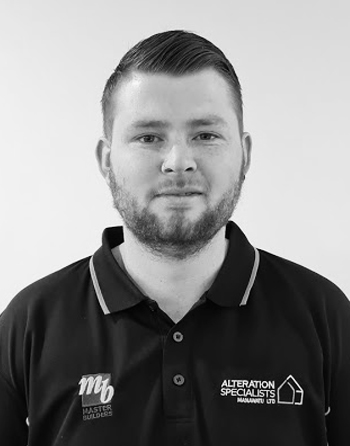 Justin Wallace
Site Foreman, Qualified Carpenter
Gary Robert
Site Foreman, Qualified Carpenter
Jason Bos
Site Foreman, Qualified Carpenter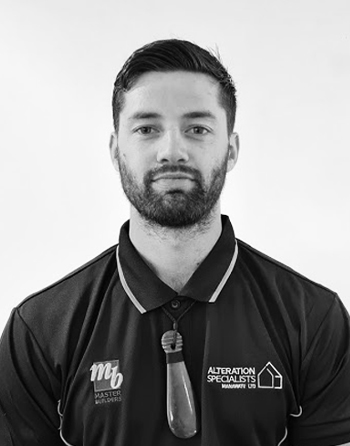 Sheldon Stanshall
Apprentice
Bennie Stewardson-Hill
Apprentice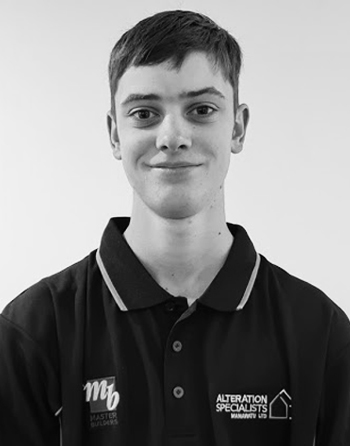 Josh Hawe-Muldrock
Apprentice

Registered Master Builders
10 Year Master Builder guarantee available and the security of knowing our work is backed by the largest affiliation of builders in the country...
Licensed Building Practitioner (LBPs)
All our work is carried out or supervised by fully qualified Licensed Building Practitioners...
We have created a safer working environment and encourage better health and safety practices with our HazardCo membership.
National & Gold Award winners in both 2015 & 2020 for renovations in the Master Builders House of the Year competition.