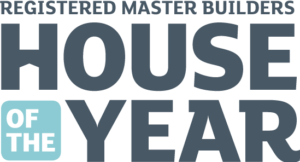 2015 & 2020 National Winner
The highly regarded Registered Master Builders House of the Year competition celebrates building excellence within New Zealand – being the building industry's most prestigious competition.
The competition awards the best homes, builders and the craftsmanship behind them. Each entry is examined by a panel of judges who use a points based system to determine award winners. For more information visit houseoftheyear.co.nz
Our list of awards are a testament to our skills and high level of quality.
2020 National Winner
TASTE OF HISTORY
Seamless from old to new, the transformation of this 1920s bungalow has been extensive, yet has retained the home's charming character. The family home's existing rear entry and wash house area was demolished to make way for the 42sqm extension and 50sqm of new timber decking.
The addition contains a large second living room, which opens out to the generous deck through timber bifold doors to create excellent indoor-outdoor flow. To the side of the living room is a new rear entry. This space contains a laundry, wash room, toilet and service cupboard containing the updated radiator heating units.
This renovation has been carried out with extreme attention to detail, resulting in a seamless integration of the existing and the new…


2015 National Winner
1930s BUNGALOW
An expansive open-plan family area, including a new, classically styled kitchen, has changed all that. Spacious and super-functional, the central island bench incorporates double sinks, dishwasher, rubbish and vegetable storage, cutlery and crockery storage, and seating for the family of four.
The integration of the renovation work into the existing structure of this home was carried out to the highest level. Attention to the smallest detail saw the builder achieve fantastic retention of character…